ABOUT OUR CENTRAL FLORIDA URGENT CARE
Sunshine Urgent Care provides comprehensive medical services and urgent care in Lakeland, Florida. We see patients for a variety of health concerns on a walk-in basis, seven days a week, 9 a.m. to 9 p.m. The clinic is conveniently located in Lakeland to serve the local community and surrounding Polk County region, offering fast and affordable care. We offer covid testing in Lakeland FL, with no appointment necessary.
WHY GET URGENT CARE?
Urgent care centers provide faster, more affordable care than a hospital emergency room for smaller emergencies & walk-ins. Our urgent care facility allows patients with unexpected health care needs to get care around their busy schedules.
We see patients with minor injuries such as burns or sprains and perform X-rays and initial treatment for suspected broken bones. Those with illnesses such as colds, asthma, bronchitis, pneumonia, the flu, or other infections can be diagnosed and treated, as the clinic has an on-site laboratory for fast diagnostic blood testing, urinalysis, or common swab testing for conditions such as strep throat. If you need access to urgent care in Lakeland FL, Sunshine Urgent Care can evaluate and treat many non-life-threatening conditions that arise when it simply isn't practical to reach a family doctor.
BENEFITS OF OUR WALK-IN URGENT CARE CENTER
Illnesses or injuries happen unexpectedly, often with the most inconvenient timing. Patients or caretakers cannot always access a family physician when most needed. In addition, at times, it is not possible to get an appointment with a busy, booked doctor's office. Sunshine Urgent Care fills the gap, providing an economical walk-in service every day with less waiting time than a typical hospital emergency room.
To learn more about Sunshine Urgent Care in Lakeland, Florida, take a look at our FAQ section or contact us today.
URGENT CARE SERVICES
Rapid COVID-19 Testing
Flu Tests
Strep Tests
X-rays
Minor burns or injuries
Sprains and strains
Coughs, colds, and sore throats
Ear infections
Minor allergic reactions
Fever or flu-like symptoms
Rash or other skin irritations
Mild asthma
Animal bites
Broken bones
EMERGENCY
Chest pain or pressure
Difficulty breathing or shortness
Sudden or severe pain
Couphing or vomiting blood
Uncontrolled bleeding
Sudden dizziness, weakness or changes in vision
Changes in mental status, such as confusion
JUST A FEW OF THE INSURANCE PLANS WE ACCEPT!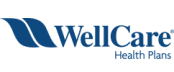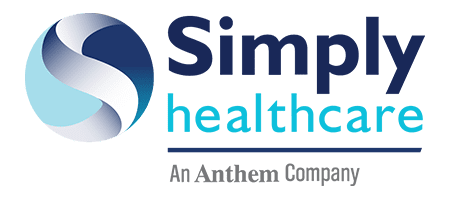 WE ALSO ACCEPT THE FOLLOWING
Ambetter
Tricare-East
Multiplan
Molina
Betterhealth
United Health Care
US Department of Labor
Magellan
Simply Healthcare
Worker's Comp Policies
Auto Insurance Policies